When asked what her trips are like to BC Children's Hospital as a patient, Keira McKenzie's face lights up.
"I personally love going, missing school and seeing everyone again," the 15-year-old Chilliwack teen said with a big smile.
Keira is a burn survivor.
She is the 'spokeskid' for the BC Children's Hospital Foundation and is encouraging people to buy tickets for this year's Choices Lottery.
In November 2017, when she was nine years old, she suffered second- and third-degree burns when scalding hot tea, coffee and hot chocolate fell on her lap during a drive-thru run. Terresa and David McKenzie, Keira's parents, drove her to Chilliwack General Hospital where her burns were treated but her condition worsened. Strep throat, which she had at the time, was causing complications.
Keira was eventually transferred to BC Children's Hospital and when she arrived she had a dangerously high fever and was admitted to the Pediatric Intensive Care Unit.
She nearly died 13 days after the burns due to sepsis.
Once stabilized, Keira was moved to the burn unit where she spent 10 days undergoing daily burn bath treatments.
That was more than five years ago.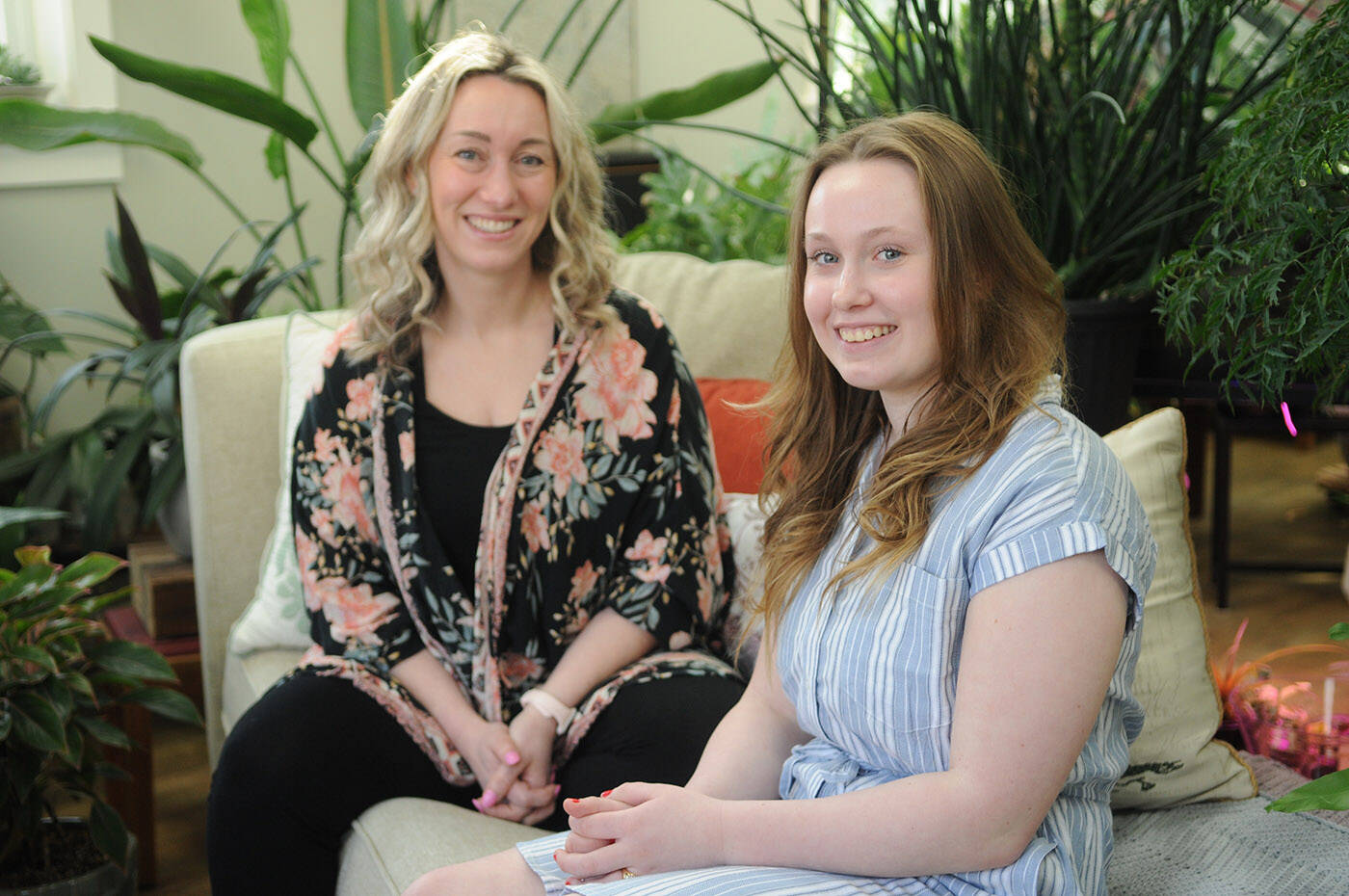 Now as an outpatient, the Grade 9 Sardis Secondary student's trips to BC Children's have gone from three times a week to once every six months.
Most recently, they've been talking about surgery to remove bumps and smooth her skin via laser treatment.
Keira said she still looks forward to her visits every single time.
"Once in a while we'll go in and we'll look around and try to find people I met when I first got to the hospital (in 2017) and say 'hi' to them. That's always fun."
When asked if there is any one doctor or nurse she wants to acknowledge more than others, Keira is quiet.
"No comment," she said with a laugh.
There are simply too many to list.
"They're super nice. They try to connect with you so personally. They don't act different around you because of the way you look."
Mom Terresa pointed out the level of care kids get at Children's. She recalled compression leggings Keira was given that had horses sewn on them because she loved horses at the time.
It's because of that compassion from staff at BC Children's that Keira agreed to be the young voice of the foundation which puts on the lottery every spring to raise money for the hospital she's visited countless times.
The Choices Lottery supports world-leading research initiatives that lead to innovative discoveries and treatments, which in turn directly help experts at BC Children's Hospital advance their quest to conquer childhood illnesses and heal injuries.
"All the money that is raised from the lottery goes directly to searching for better care for kids, and everyone there is so devoted to helping," Keira said.
The grand prize winner will get to choose from nine items – either one of eight prize homes (ranging in price from $2.5 million to $2.7 million) or a cash prize of $2.3 million.
It's not the first time Keira has helped raise money. Over the past four years, she's raised thousands of dollars to help send kids to Burn Camp, a summer camp she attends for burn survivors.
Last year, she raised $2,000 from a school dance for Burn Camp, but this year her focus is on bringing in money for BC Children's. Each year, the hospital helps 138,000 kids throughout the province.
"The Choices Lottery grand prize home packages keep getting better and better every year, and this year there are eight prize home packages to choose from. The grand prize winner also has the option of choosing $2.3 million in tax-free cash," said Erin Cebula, Choices Lottery celebrity spokesperson. "The prize home in Ocean Park is truly spectacular. It is 4,385 sq. ft., and has five bedrooms, four and a half bathrooms, a 20' foyer, a private bar, wine display and two kitchens. It also comes with a yoga studio and gym."
There are 51 early bird prizes valued at more than $300,000, with prizes that include cash, vehicles, travel and more. Plus, there are 50 winners of $1,000 cash each.
"I think it's important for people to know that when they do buy a ticket for the Choices Lottery, the money does go directly back into the hospital," Terresa said.
Ticket sales for the 2023 Choices Lottery run until April 13 or until they sell out. In total there are more than 3,000 prizes worth over a total of $3.4 million.
Tickets can be bought online at bcchildren.com, by phone at 604-692-2333 or toll-free at 1-888-667-9363, or in-person at London Drugs and Save-On-Foods.
For more information, including ticket prices, prizes and draw dates, go to bcchildren.com.
---
@PhotoJennalism
jenna.hauck@theprogress.com
Like us on Facebook and follow us on Twitter.