For eight hours, Shelby Sanford was in country music hell.
She'd been convinced by her best friend Ruth Krulitsky to compete in a lip sync competition, and Krulitsky's song of choice was "Beer Thirty" by the country duo Brooks & Dunn.
Sanford, not a fan of country music, reluctantly agreed. To learn the lyrics, she put the song on repeat during a long drive from Nelson to the coast. Eight hours, one song over and over, until she could sing by heart a tune she might need 30 beers to enjoy.
"Ruth likes to convince me to do things that I don't want to."
Krulitsky, an honest country music fan, was less concerned with Sanford's plight and more focused on representing the talents of Kix Brooks and Ronnie Dunn.
"It's a real story we're trying to tell here," Krulitsky said with a wry grin. "Finished for the weekend and hitting the honky tonk."
Sanford and Krulitsky were among the five sets of performers competing during Intuit Studio's Lip Sync Battle and Variety Show at Nelson's The Capitol Theatre on Saturday.
Drag is nothing new to Nelson, but a lip sync battle in the style popularized by the show RuPaul's Drag Race was something the city hadn't previously seen.
Intuit Studio's owner MJ Armstrong said she wanted to de-emphasize stage performance with her dancers and avoid what she described as "stuffy" dance showcases.
Lip sync battles between dance numbers, she decided, would mix up the program and challenge contestants who were also judged on their costume and props, dancing, and crowd engagement.
"You don't have to be really good at any one thing, you just have to be kind of good at a lot of things to do a good lip sync performance," said Armstrong.
One of the judges was Lev Sonego, or Aloe Vera if you prefer their stage name, who since 2017 has been performing with the local drag troupe The Dancing Legs. Sonego said contestants should exaggerate their facial movements and try to not overthink the lyrics.
The performance, Sonego said, should be an honest one.
"Because when that happens, then they can totally sell it. When you are thinking about your lyrics, then we can see it on your face."
The Dancing Legs, which also includes Alex Pilon (Johnny Poutina) and Marjorie Jade Menard (Shiraz DeVille) who co-hosted Saturday, started as three friends chatting about drag over drinks. They decided to audition for a Christmas burlesque show, and five years later looked like seasoned professionals when they opened Saturday's show with their take on "Let's Have A Kiki" by Scissor Sisters.
"A lot of people say that drag isn't being someone else, it's being yourself," said Sonego. "So it's showing the true part of yourself and I think that's really empowering. Even though I'm wearing a costume I am showing a really vulnerable part of myself. So I think being able to do that and feel empowered by it, that's a really rewarding feeling."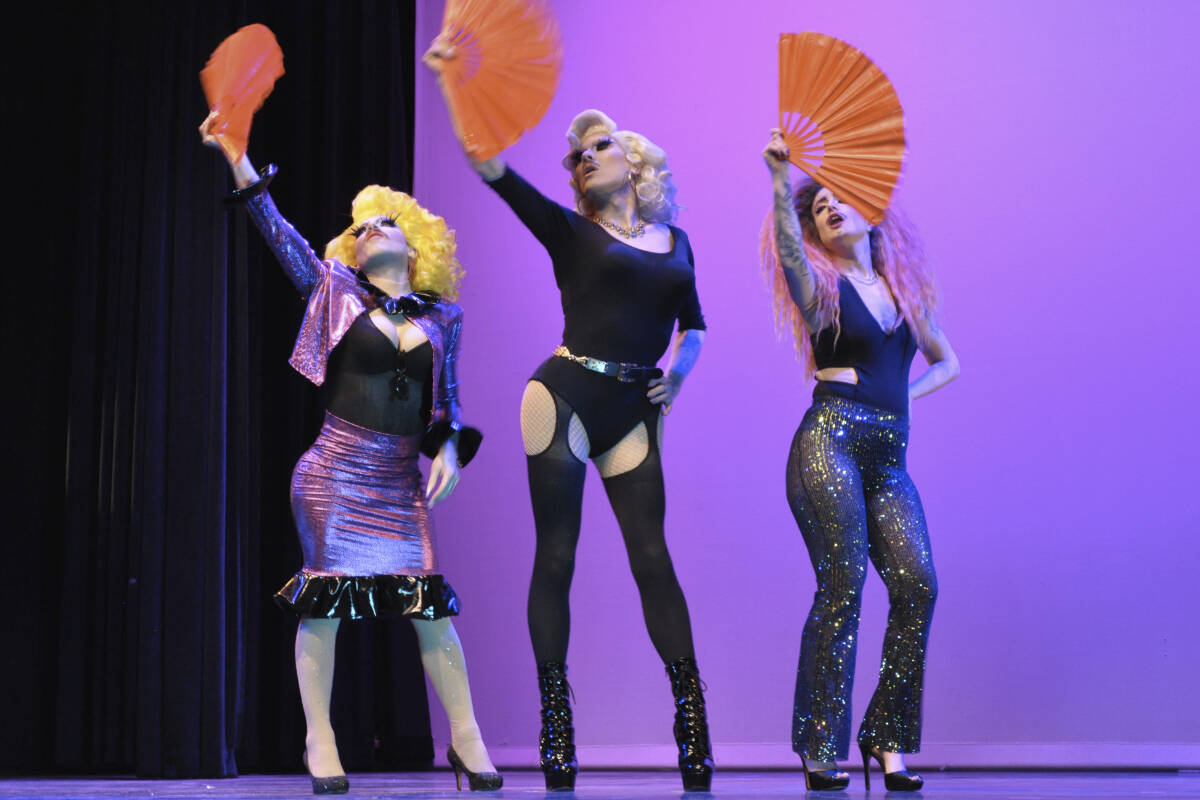 It's also clear from the audience which performers have tapped into that feeling.
Laena Brown, one of the competitors, has a theatre background yet prior to Saturday hadn't been on a stage in six years. But when the first notes of Queen's "Somebody To Love" began to play Brown, wearing a bee-inspired costume, danced and jiggled and lip synced in a performance that would have made Freddie Mercury proud.
"My whole life I've been told in many places that I go that I'm too much. Being in the world of drag, there's no such thing. You can never be enough. I think it's a huge place of freedom and imagination and joy and it also gives people watching and witnessing the permission to experience that joy and that freedom."
The night ended in a lip-synced performance of Madonna's "Like A Prayer" between the finalists Krulitsky, Sanford and Brown. Krulitsky and Sanford won the judges over yet again by returning to the stage in monk robes with crosses in hand, and went home with a $1,000 prize.
But Sanford left with something else she admitted was "her secret shame" — she now has country songs on her playlists. When Sanford realized she was sharing this detail with a reporter, a look of dawning horror appeared on her face.
"All of Nelson is going to know I listen to country."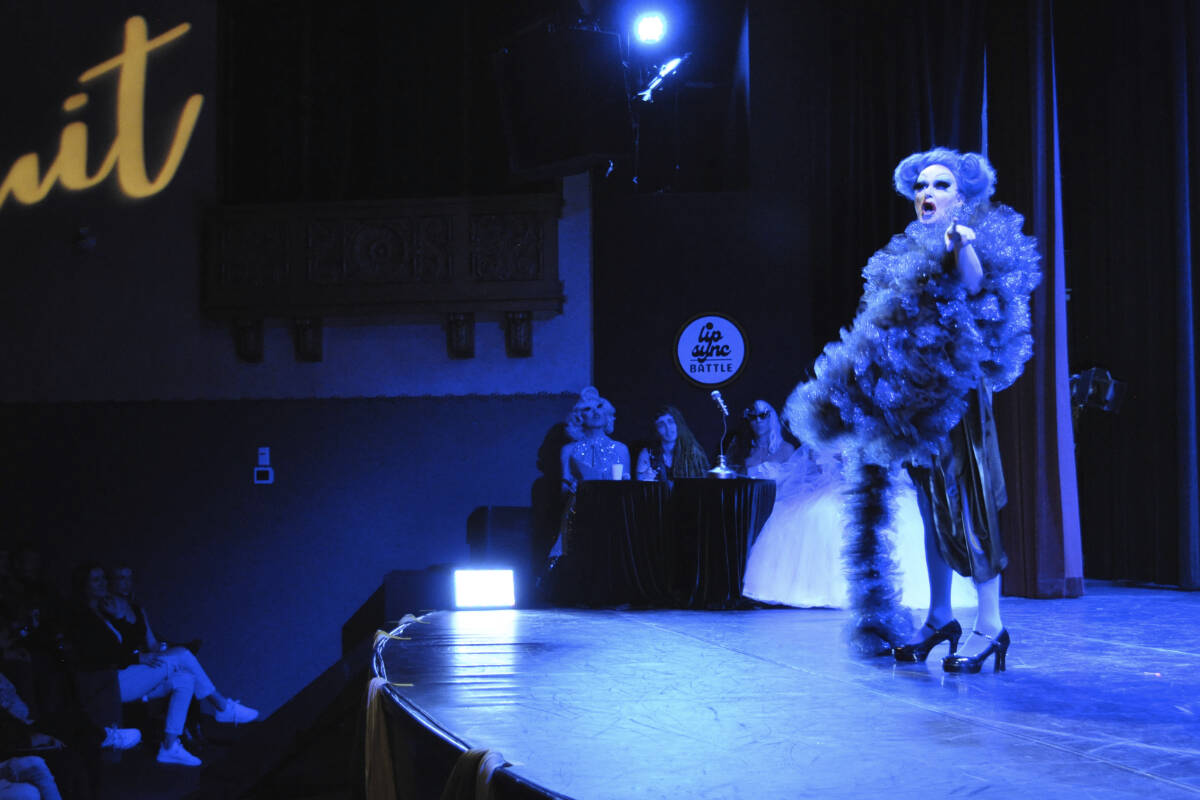 @tyler_harper | tyler.harper@nelsonstar.com
Like us on Facebook and follow us on Twitter.