Candace Chisholm has been doing the heavy lifting most of her life, from lifting herself out of months in bed due to Lyme disease to picking up her five-year-old granddaughter once she was cancer free.
But, now Chisholm is physically bench pressing 165 pounds, after embarking on a health journey just one year ago.
"For the first time in my life this isn't about what I look like, it's about what I feel like," she explained.
Working on getting fit and healthy for herself, Chisholm stumbled upon Ms. Health and Fitness magazine. She had never identified with anyone on the cover of a fitness magazine before, not because they weren't inspiring, but because she didn't connect with them.
So, when she discovered the magazine was holding a contest for a woman to be on the cover of Miss Health and Fitness, with the ability to share their personal health story, Chisholm thought this is an opportunity for the company to showcase someone who is in the middle of their journey, or to show that it is possible for anyone no matter their body shape to take on a health trek.
"If I can do this anyone can do this, so I applied," said Chisholm. "I never thought anything of it, but a few months later I got a letter saying I had been one of the few selected and they wanted me to take place in the contest. Which I had totally forgotten about."
At first, Chisholm wasn't going to take on the challenge, feeling like an imposter next to the sleek fitness models that had previously been featured on the front, however, with a push from her personal trainer, who is also her son, she did decide to go for it.
"I am proud of where I am, but I am putting myself out there, I don't have rock-hard abs. I have a soft tummy, I have a big bum," she laughed.
Yet, her son told her it was about the healthy space Chisholm was now in that the magazine really needed, not the tight, toned figure that was usually displayed.
It's Chisholm's healthy space and journey that she feels others will resonate with. At 52, she is a grandma with no experience of working out at all, until recently.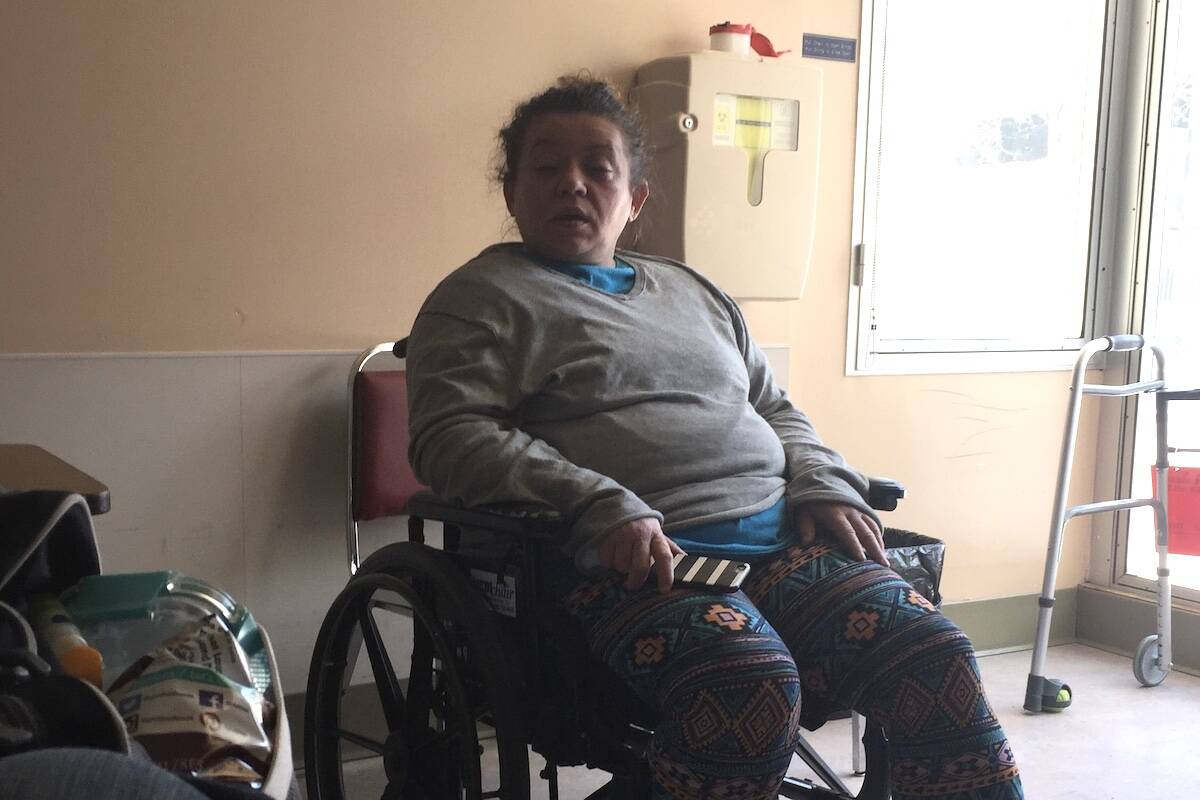 Diagnosed with Lyme disease in 2016, Chisholm was told she would be unable to walk and in a wheelchair by the time she was 44. She had to stop driving, was in and out of the hospital, was paralyzed often along her left side, and was tipping the scale at 253 pounds.
"I have a three-storey house, and at the time it would take me between 20 and 25 minutes to get up 17 stairs. Most of the time my husband would have to pull me and my kids would have to help me from behind," she explained.
After two years of antibiotics, Chisholm was on a path to remission, however, it was at this time she would get the news her granddaughter had cancer.
In October 2019, Chisholm's dad died and two months later her granddaughter Elara would be taken to BC Children's Hospital, for cancer treatment.
"We were in Vancouver for five months and when we returned home it was the pandemic. I was coping really poorly, with alcohol and food, and went right back into really bad habits. I just didn't care, I was just trying to get through the day," said Chisholm.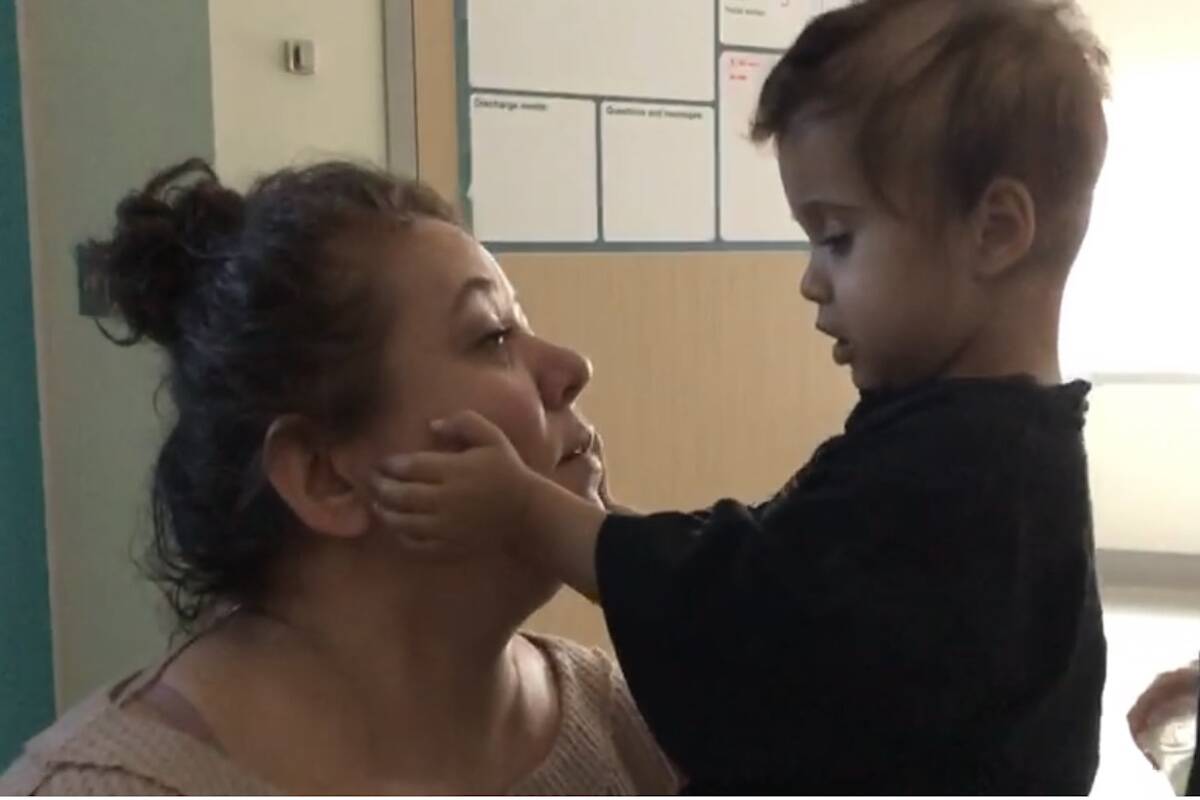 The family stuck together trying to keep Elara safe as the pandemic stretched on.
At that time the Kelowna businesswoman would strive in the pandemic, by developing an app called He Changed It, built on gender-based consciousness for men, including today's social climate, the rising costs of health, and fair legislation regarding divorce and family.
"It was about this place where people felt safe to go and work on themselves, to work on their physical fitness, emotional fitness, their mental fitness, but I felt like I wasn't even personifying my own personal platform. I felt how could I ask someone else to do it if I am not doing it?"
However, it would be Chisholm's son that would make the first move. Nico started training to deal with his stress and began to build a business helping people with trauma through physical fitnesses.
In 2022, Elara would get the green light and be in remission, and the family would once again return to Vancouver, but this time to watch Nico in a fitness competition.
"I saw him and something just snapped in my brain," she said. "I think it was because I had watched the most precious possession I have on the planet, this teeny, tiny, little baby fight for her life and I was throwing mine away."
It was then that Chisholm decided to walk into a gym, which is what she did as soon as she returned home and she hasn't looked back.
The story of Chisholm's stride is reaching people all over North America from here in the Okanagan to Alberta, to Mexico, with individuals connecting with her to say they felt inspired to go and start their own health journey.
Now, she is hoping the story is big enough to sway voters her way in the Ms. Health and Fitness cover magazine competition.
"It's a David and Goliath situation right now, there are a lot of young 25-year-olds, and I know as I get closer it will get harder. I don't really have any thoughts on winning, but I don't think that will be a big upset. I am just excited about the conversation it is sparking."
There are six more rounds Chisholm has to qualify for with the winner being announced July 13.
Even if she doesn't become the next Ms. Health and Fitness, Chisholm has her mind set that her next goal will be to join a body-building competition.
Vote for Chishom:
https://mshealthandfitness.com/2023/candace-ch
---
@Jen_zee
jen.zielinski@bpdigital.ca
Like us on Facebook and follow us on Twitter and subscribe to our daily and subscribe to our daily newsletter.