A fire has destroyed the roof of the Salmo Hotel but RCMP say no one was injured in the blaze Friday afternoon.
Salmo RCMP detachment commander Corp. Darryl Orr told the Nelson Star he believed staff and visitors were able to escape the building without any injuries as the fire spread over the roof.
Orr said Salmo Fire Department has put out the fire and the surrounding area is safe for the public. The cause of the fire will now be investigated, but Orr said it initially appears to have started in the roof and caused significant water damage to the building.
"It's a historic site, which is unfortunate. … It's a big loss for the community for it to happen."
The fire did not spread to any neighbouring buildings.
Mayor Diana Lockwood asked the public to stay clear of the area while firefighters continue to work onsite. Traffic on Highway 6, which bypasses the hotel, is being rerouted while the adjacent Fourth Street between the highway and Davies Avenue will be closed off through Friday.
Salmo Hotel is the village's most prominent building. The original building was constructed in 1896, but was destroyed by fire in 1931.
The hotel was rebuilt, and in 1981 was revitalized with a new facade. It was purchased by mining executive John Mirko in 2021.
Lockwood said the hotel had only just recently completed renovations on its second floor.
"It was being well utilized in the last three or four months. It's a huge economic loss for the community."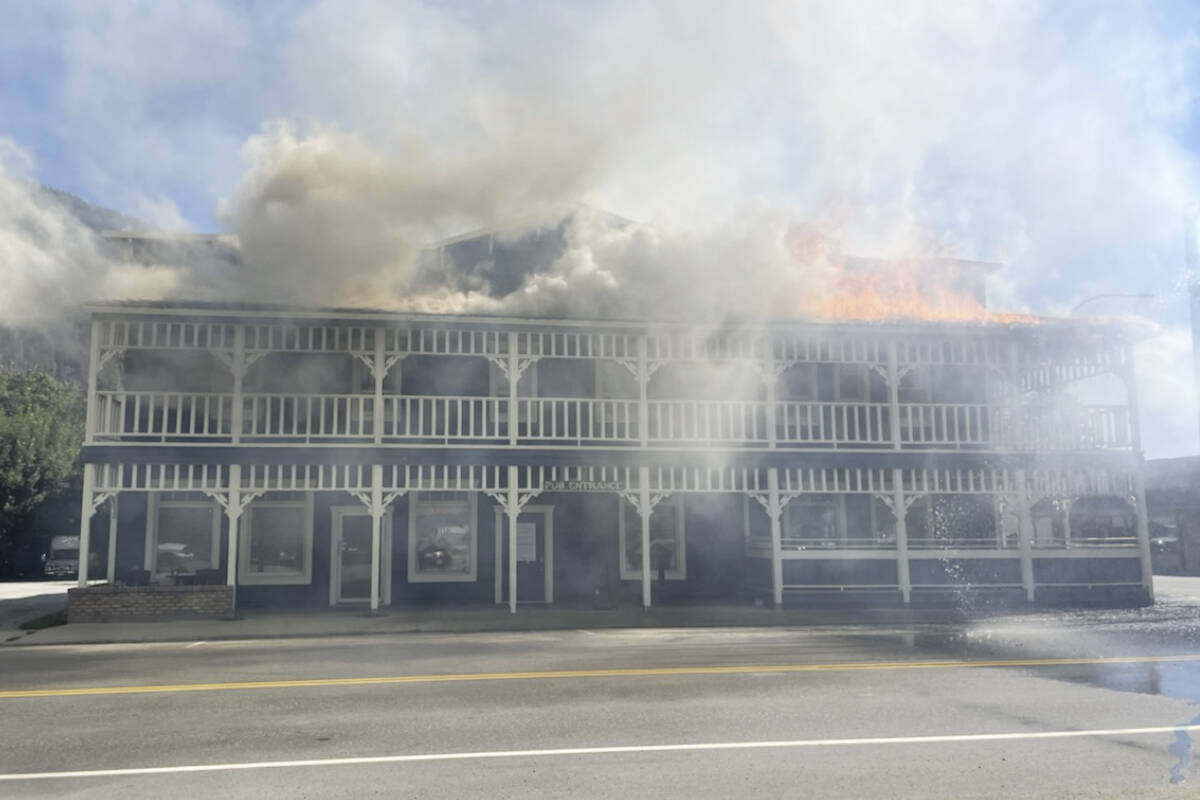 @tyler_harper | tyler.harper@nelsonstar.com
Sign up for the Nelson Star's newsletter here to have local stories delivered straight to your inbox every morning.